Retro Blaster / Atompunk / Raypunk
Dark Matter Gun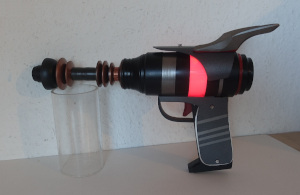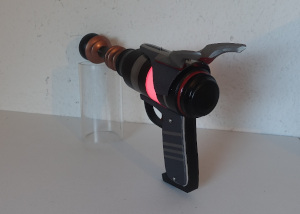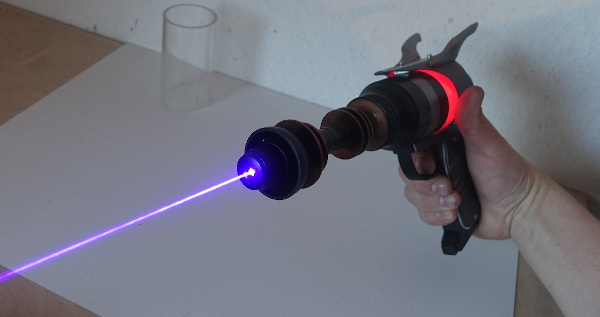 - Retro raygun, black as the basecolor plus darker metallics and red LEDs.

Ronon Dex' Blaster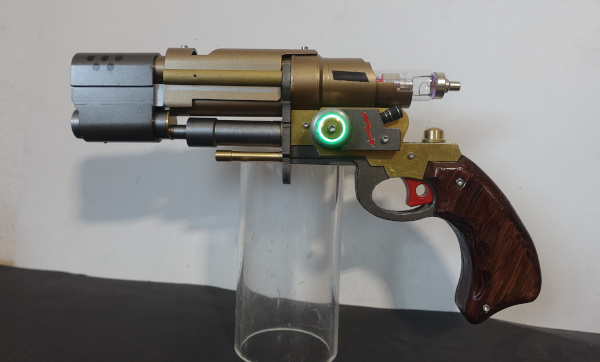 - Inspired by Ronon Dex ' blaster from Stargate: Atlantis.
- Custom colors and lights, blue laser in the front.

Raygun Special (CoD inspired)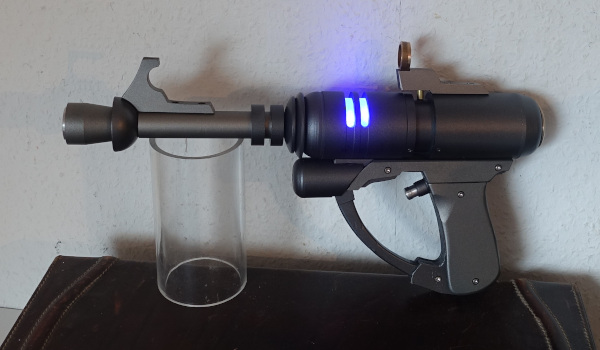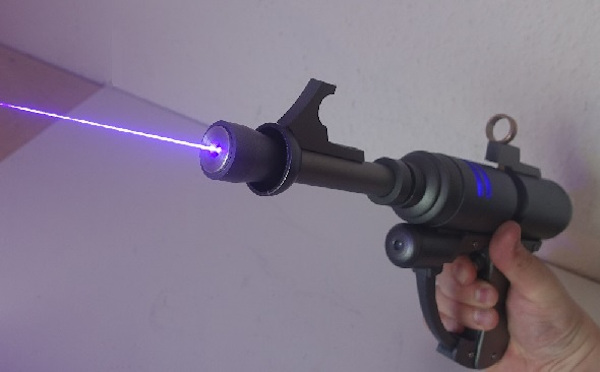 - Custom design, custom colors and lights. A more "realistic" version of the Call of Duty Zombies Raygun.

Forbidden Planet Rifle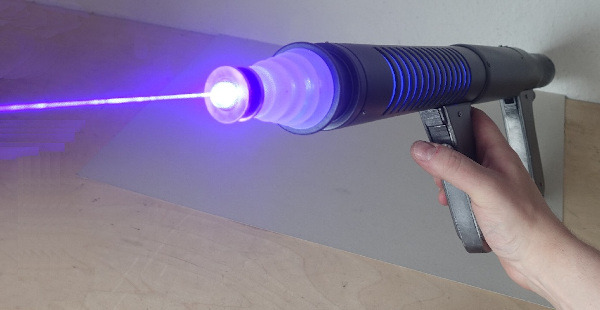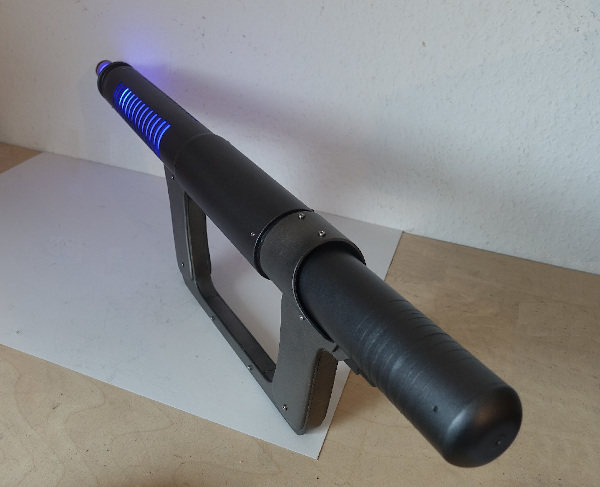 - Finished that project, because the original creator passed away.
- Hope he would be as happy as I am.
- Blue LEDs in the core piece, blue laser in the front.
Retromodern Laser SMG Mk I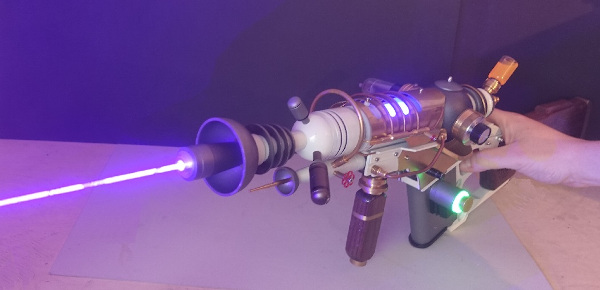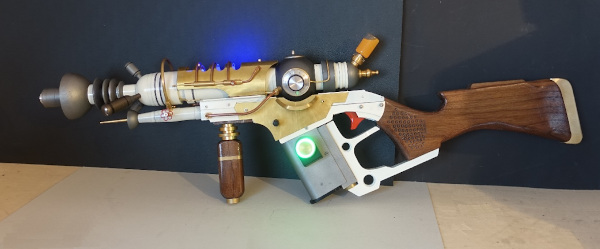 - Wooden stock and fore-grip, custom colors and lights, blue laser in the front.
- The small glass-bottle contains dyed liquid.
Revolver Raygun Mk II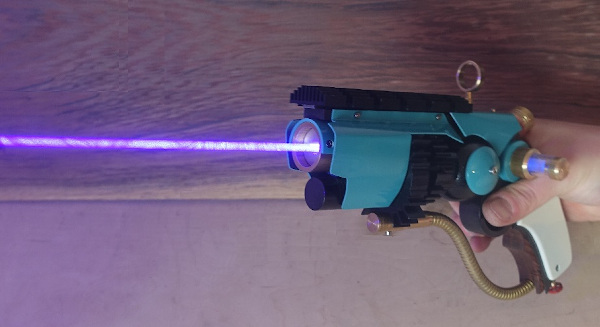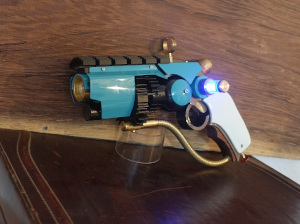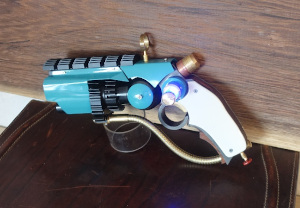 - Custom colorsand LEDs, wenge wood (may vary), brass parts, copper details and an optional laser.

Alien Blaster Prop Mk I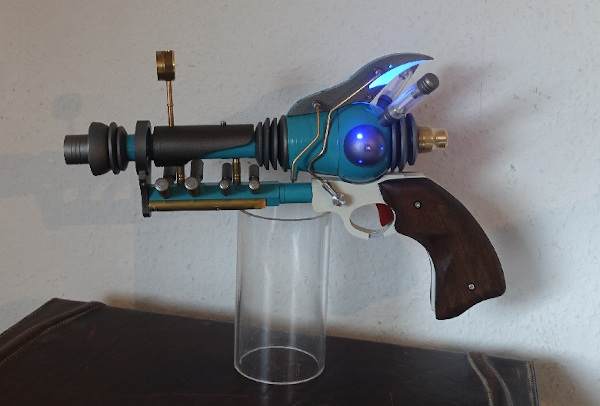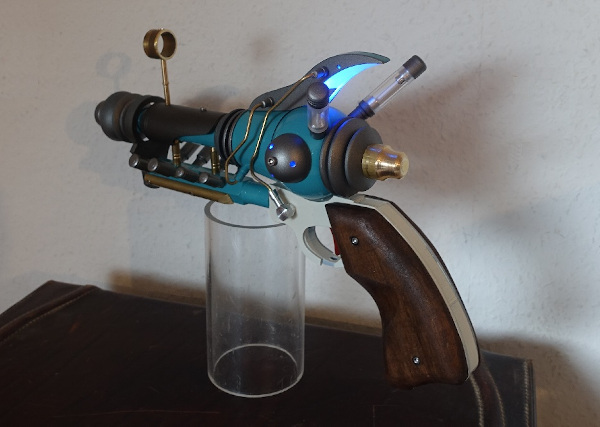 - LED in barrel and fin, trigger fires the barrel LED, main switch switches on fin and dome LEDs.

Revolver Raygun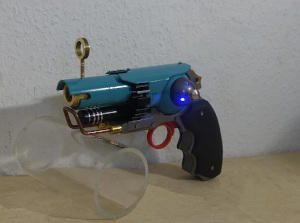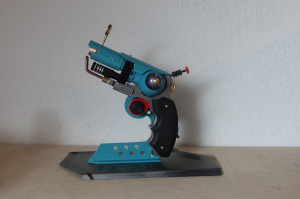 - Retro design, turquise as the main color (metallic gunmetal grey as secondary color), requested by client.
- Brass details, custom stand and wooden Mahagoni grip panels.
- Laser or LED in the barrel, blue LEDs in the side dome.

Atompunk Blade Mk I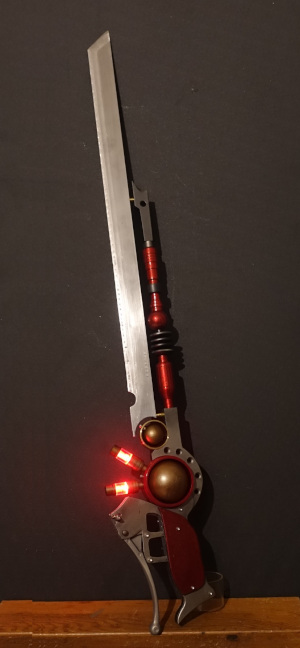 - The blade is machine aluminium, not 100% sharp, 2mm thick edge
- Custom colors and lights. The lights in the reactor flicker, adds some life to it
- Tubes also light up, as seen on the pics

Desintegrator Remake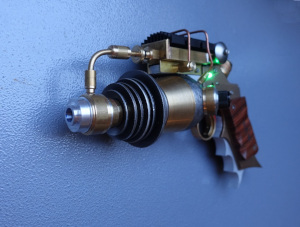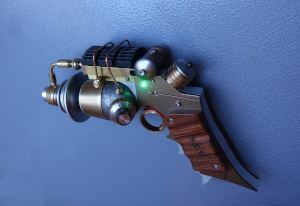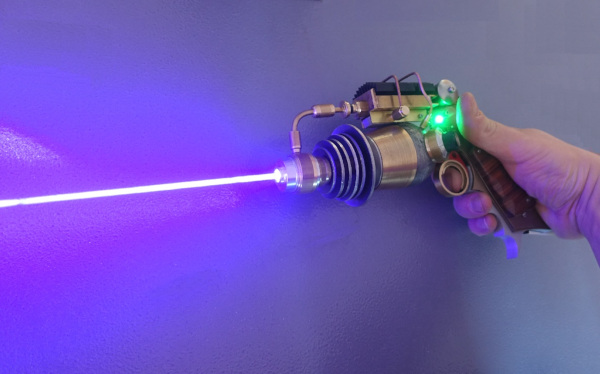 - Blue laser, custom LEDs and colors, initials/engravings on the wood on request!

Disintegrator Remake Mk II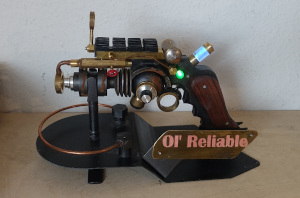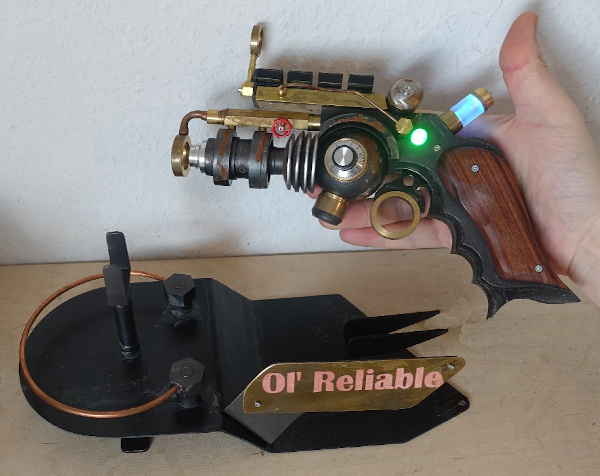 - Custom metal version of the retro toy from the 1950s, green status LED on the side, rosewood on the grip, blue LED in the rear tube and a blue laser in the front.

Atomizing Cadillac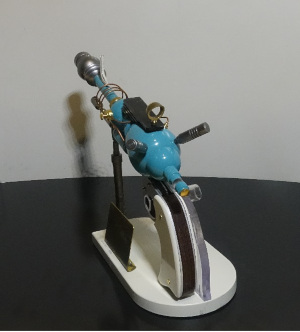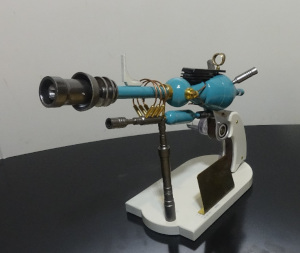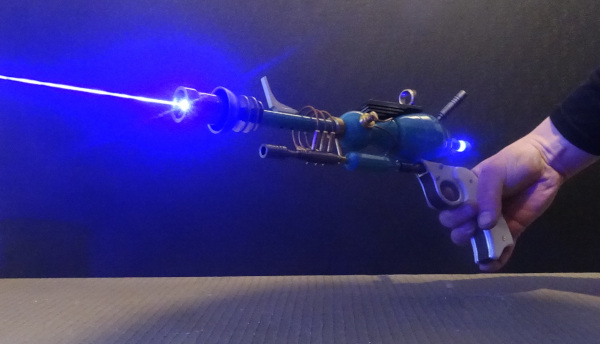 - Custom colors, laer on request, stand on request, full metal body, status LED.